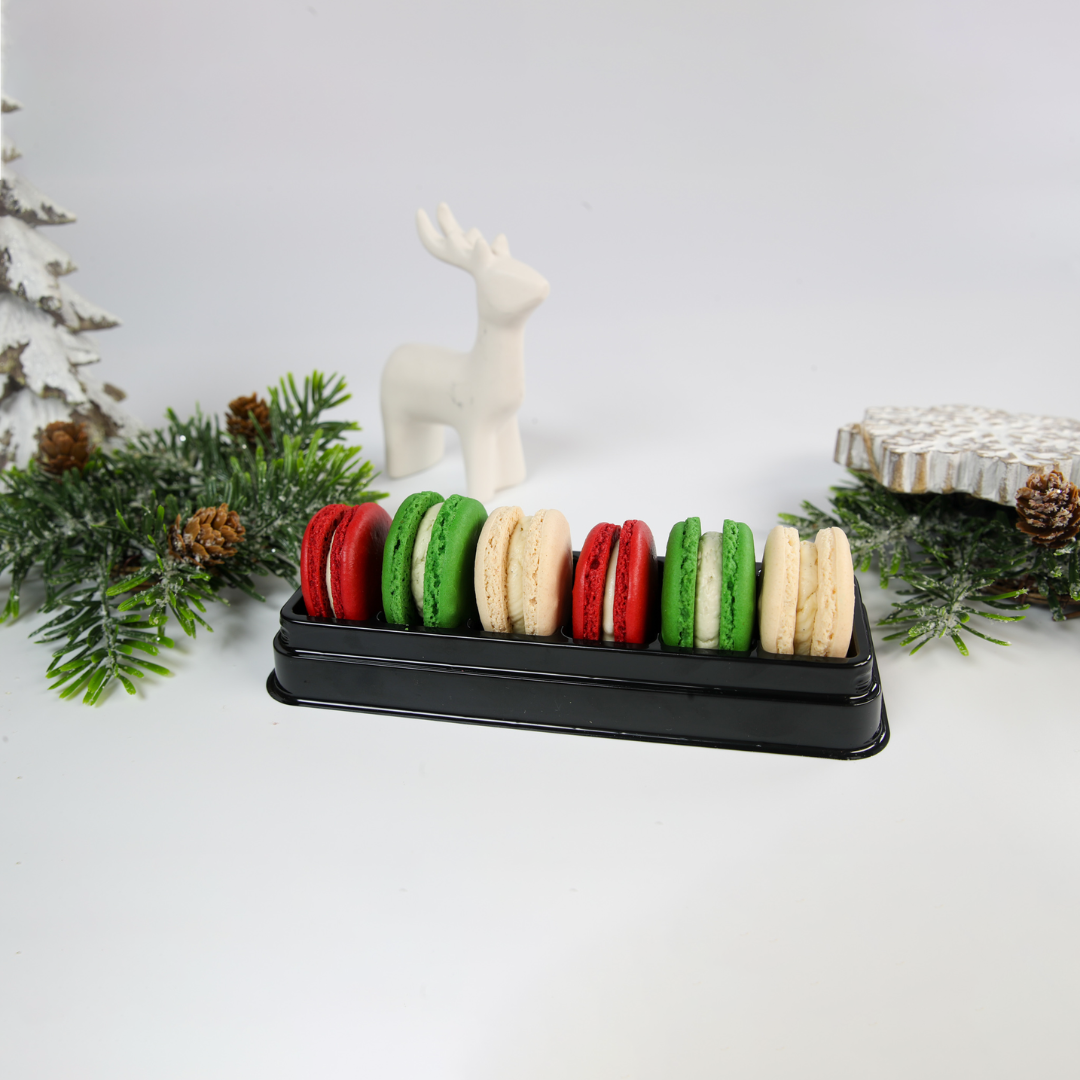 Dainty, delicious, and GLUTEN FREE!
Our Macs are made with only the freshest ingredients.
This holiday assortment includes: Red Velvet, Vanilla Bean, and Pistachio. (Please indicate any flavor substitutions in the comments and we will do our best to accommodate.) 
Allergen Warning: All Macaron Flavors are made with Almond Flour.