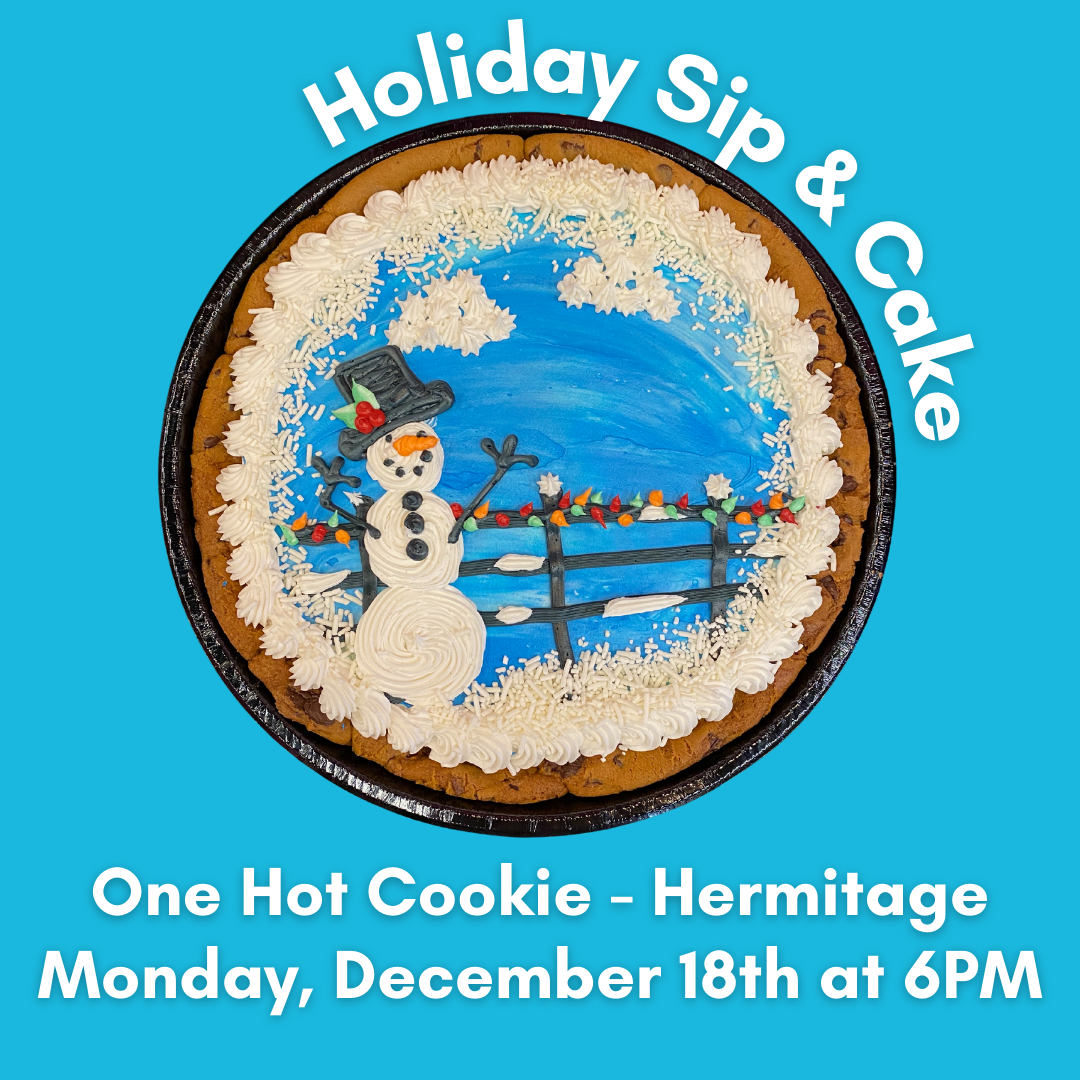 Holiday Sip & Cake Event - One Hot Cookie Hermitage
Join us at One Hot Cookie in Hermitage on Monday, December 18th at 6pm for a Sip n' Cake Event where you will learn how to create your own beautiful snowman themed, full-size chocolate chip cookie cake. Take an hour or two for yourself before the craziness really sets in. Price includes the cake, decorating supplies, instruction, a bottle of water and a "spirited" holiday punch.
**We ask that those attending this event are 14 or older.
One Hot Cookie - Hermitage
3346 E State Street
Hermitage, PA 16148