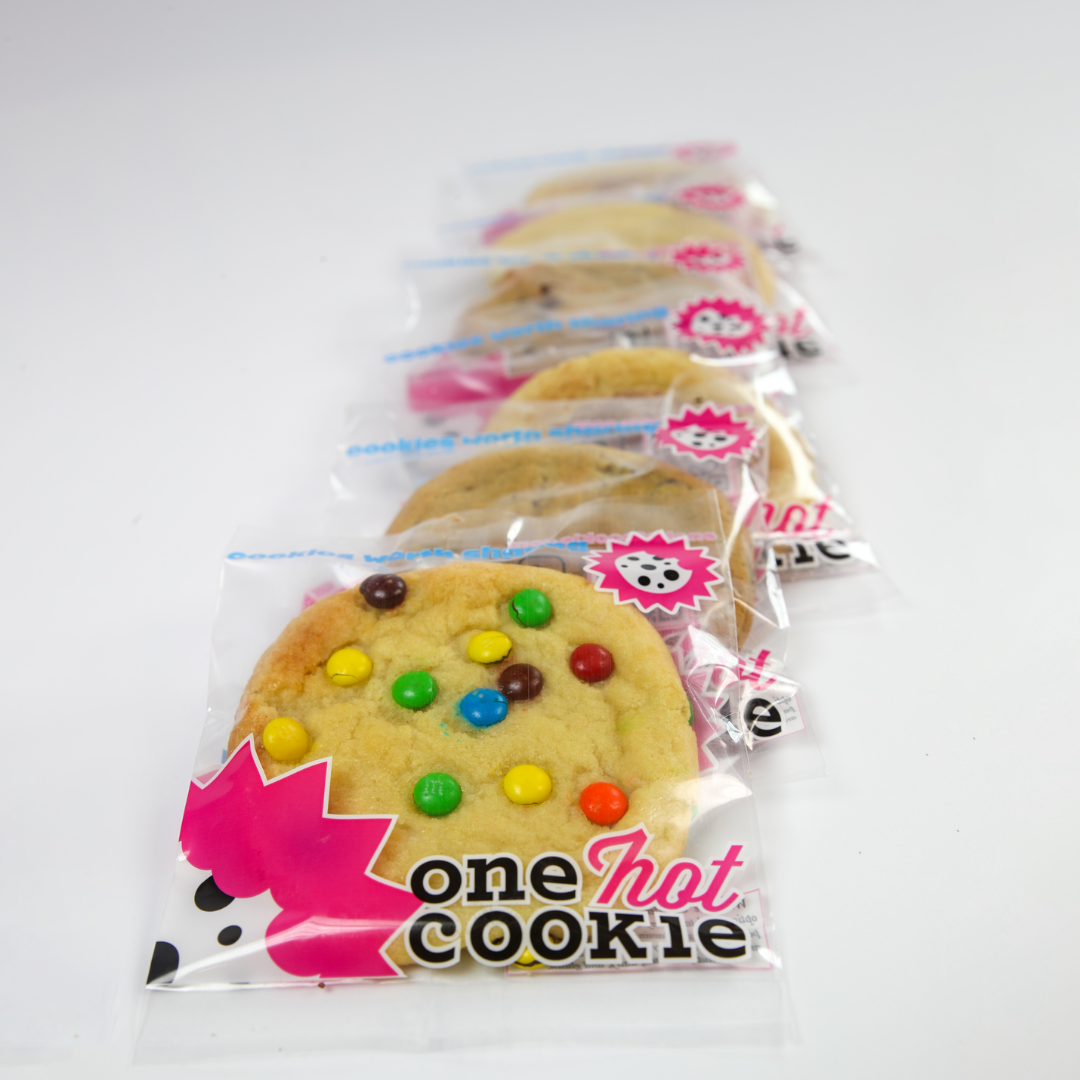 Holiday Gift Box Cookies by the Dozen
You can't have holidays without cookies! Our full-size traditional cookies are individually wrapped preserve freshness and provide a level of sanitation in group events. Sold by the dozen and packaged in our cheerful holiday gift box.
Your choice of flavors:
Chocolate Chip
Chocolate Chocolate Chip
Sugar
Snickerdoodle
M&M
or choose an assortment and we'll mix things up!